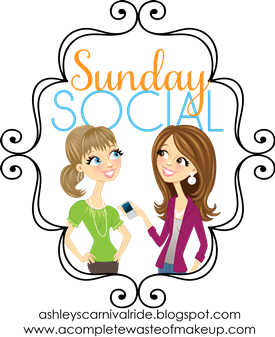 Here's Sunday's Social week 2...
Favorite movie of all time?
My all-time favorites are You've Got Mail & Serenditpity
Favorite movie quote?
"I'm also just a girl, standing in front of a boy, asking him to love her'. - Notting Hill
Best movie to watch for a girls night in?
13 Going on 30 & SATC 1 & 2
Best breakup movie?
Bridget Jones Diary, if you have not yet watched it, YOU SHOULD!
Favorite celeb eye candy?
Which movie stars closet would you want to raid?
Definately Kristin Davis (SATC), I think she's so classy!

That's all Folks!